ALOHA, Ore., February 24, 2009 - In 2008, Cindi Lux (Aloha, Ore.) was among the elite in the SCCA SPEED World Challenge GT. She was a Dodge Motorsports factory driver with factory backing from Mopar. She was on the short list for a podium finish at each venue and Lux Performance Group, LLC was a proven performer to its marketing partners. The native of the Northwest started eight of 10 races in the Sports Car Club of America (SCCA) series and scored a season-best start (third) and finish (fifth) at Miller Motorsports Park in Utah. The 12-time road racing champion finished with five Top 10 finishes and, at Detroit, earned the two most prestigious performance awards given to a World Challenge driver: the Racing Electronics Holeshot Award for most positions gained during the first lap of an event and the Sunoco Hard Charger Award for most positions gained in an event. Now, just months later, the faltering economy and the challenges facing Detroit's "Big Three" automakers has left the 1999 American Le Mans Series-sanctioned Women's Global GT Series Champion searching for new opportunities.

Cindi Lux continues to be busy in '09.

By virtue of her impressive performance on the North American stage of the SPEED GT Series, Lux earned the Pro Driver of the Year Award from the Oregon SCCA. Despite the immediate need to park her No. 2 Dodge Viper Competition Coupe, Lux is hoping use the momentum of two seasons in the road car-based series and over a decade of racing to spur a return to the track in '09.

While the effort continues to pursue the proper partners to mark her homecoming to professional sports car racing, Lux will continue to teach her trade to others. Since 2006, the 2003 Oregon SCCA National Driver- of the Year has been an instructor at Miller Motorsports Park's Performance Center, site of her record-book setting performance in 2008. Lux will be increasing her role at the Performance Center and will be teaching exclusively at the Tooele, Utah-area school in 2009.

Lux will also continue in her role assisting Dodge as it develops on-track product and motorsports customers. The activities will see Lux on race courses around the world helping to promote the highly successful Dodge Viper Comp. Coupe. Unlike many of its street-going counterparts which have seen production slowed or stopped, the Comp. Coupe continues to sell
worldwide. Lux will assist in exhibitions of the car for potential buyers.

Nearer to home, the Portland-area Porsche Club of America has called upon Lux to be keynote speaker at its annual Porsche Spring Fling on February 21. The following day, she will assist club members in driving technique at Portland International Raceway. Lux has raced Porsche 911s at two Petit Le Mans endurance classics earning a top-five finish in 2000.

While the World Challenge branch of Lux Performance Group, LLC might have slowed its on-track activities for a short time, the company Cindi owns with her husband, Fred, will not be idle. The couple will further expand Lux Performance Group to answer the high demand for customer work. The Aloha-based business will now offer roll cage installation, suspension upgrades and other improvements to high-end customer cars. It is the first time since opening that Lux Performance Group will have the opportunity to do the specialty work that has been requested of them for so long.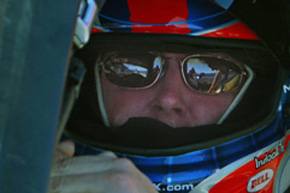 Quotes
Cindi Lux: "Sometimes you don't realize how good you have it until it's taken away. Having the Mopar Viper factory deal was incredible last year and now I appreciate it even more. I still have a great relationship with Chrysler and, if down the road things improve and we're able to secure a deal for a full or partial season, we will be ready to rock and roll. For now, we're stepping back and creating a plan to make Lux Performance Group stronger. In the meantime, I have a lot on my plate between teaching at Miller Motorsports Park, private coaching here in Portland and running a few selected races this year. I am very optimistic things will turn around in the world so we can get back racing soon. I hate not racing full time. I get too bored too easily without having a competitor to race against."