ALOHA, Ore., November 12, 2009 – Avid motorsport fans and gamers will now have an opportunity, albeit in simulated form, to do something only Cindi Lux (Aloha, Ore.) has done before: drive the Lux Performance Group, LLC Dodge Viper Competition Coupe on the great race tracks of the world. With the debut of the third iteration of its remarkably successful driving simulator, Microsoft has included Lux's Dodge Viper Competition Coupe as a featured car in "Forza Motorsport 3". The game, which recently went on sale, is the leader in true-to-life graphics and real-world car control in the gaming industry setting a new standard with the newest version.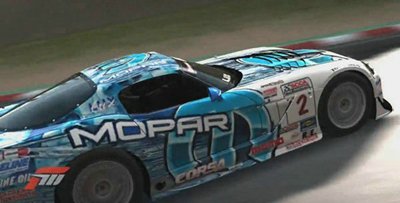 While the game enjoys over 400 automobiles from 50 manufacturers, Microsoft selected the 12-time road racing champion's most recent ride as one of only a few, pure-breed, racing cars for the ground-breaking driving simulation. While it may not provide the full adrenaline rush of slipping behind the wheel of the actual V10-powered SCCA SPEED World Challenge GT car, the "Forza Motorsport" simulation does provide an opportunity to compete on over 100 of the most famous road courses in the world with a feeling that nearly rivals the real thing.
Microsoft chose Lux's Viper due to its on-track success, aggressive design, guttural power and trademark Mopar "Liquid Metal" paint scheme. Following their usual attention to detail, Microsoft gaming engineers toured the Lux Performance Group shop in Aloha, Ore. and closely studied every angle and graphic clue on the car to create the game's simulated American supercar in remarkable detail! The product is so real it is a challenge to determine the rendering from the real thing.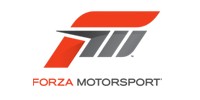 Cindi Lux: "Being a part of this Microsoft program was an honor not only for our team but also for the Viper brand. This game is incredible. THE DETAIL AND REALISM IS SPECTACULAR. I now have the perfect gift for all my friends and family for Christmas. That problem is now solved!"
Developed exclusively for Microsoft's XBOX 360, "Forza Motorsport 3" is currently available at retail outlets around the world. Visit http://www.cindilux.com/ to check out the Lux Viper simulation in action.
---
YouTube videos of the #2 Dodge Mopar Viper in Forza Motorsport 3