ALOHA, OR, July 7, 2010 – Lux Performance Group, LLC was announced today by Chrysler Group as project manager of the Celebrity Driver Program for the new Dodge Viper Cup. Lux Performance Group has been a Dodge "works" program since 2005 making the Northwest-based operation an obvious choice for the honor of overseeing the preparation of the pair of Dodge Viper ACR-X race cars. Lux Performance, which introduced the Dodge Viper SRT10 to SCCA Club Racing's T1 class winning multiple championships before moving to the Pro Racing World Challenge with the Dodge Viper Competition Coupe in 2007, will be responsible for every aspect of the Celebrity Driver entries in the five- weekend, ten-race series.

The Dodge Viper ACR-X Celebrity Driver program is the latest in the development of Lux Performance Group, LLC. Their success with the preparation of race vehicles for lead driver/co-team owner Cindi Lux (Aloha, OR) evolved into building and maintaining race machines for other drivers and teams. Eventually, Lux Performance's track record brought them to the highest levels of professional road racing, most often with the Viper brand. The Dodge Viper Cup marks the first time that Lux Performance will prepare such high-profile cars for a factory-supported series.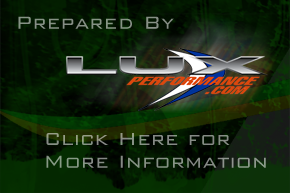 The Dodge Viper Cup is a one-make series using the new Viper ACR-X as the "spec" car in which all drivers in the Series will contest for victory. The 2010 ACR-X is the newest in the line of Dodge Viper super cars which stretches back to 1991. The ACR-X is the track-only iteration of the Viper ACR, itself an ultra-performance edition of the Dodge Viper. While the ACR is street legal, the new ACR-X is built purely for the track and will be the focal point of a new series which is scheduled to launch at Virginia International Raceway (VIR) July 10-11. Events in Hallet, OK will follow August 14-15, Pocono (Penn.) International Raceway September 11-12, Miller Motorsport Park in Salt Lake City on October 2-3 and close at Spring Mountain, NV the 23rd-24th of October.

Lux Performance Group's Cindi Lux will help prepare the ten special guest drivers in advance of the race weekends. Lux, herself an accomplished racer with 12 road racing championships on her resume, is not new to training amateur drivers for competition cars. The Aloha, OR-resident has helped train celebrities for the Long Beach Grand Prix Celebrity Race. The honor of racing in the Viper Racing Cup Special Drivers ACR-X will first fall to United States Olympian, bobsledding medalist Mike Kohn and Road & Track magazine's Detroit Editor Shaun Bailey.

All races will be broadcast on Versus on tape-delay with the VIR Round 1 on July 24 at 2:00 PM (ET), VIR Round 2 on July 31 at 2:30 PM. Check local listings and www.viperheadquarters.com for remaining broadcast times.

Quotes:

Ralph Gilles, President, Dodge: "Lux Performance Group has been a great partner to Dodge and the Viper brand for five years. Cindi and Fred Lux are a part of the Dodge family and that is very important in this environment. When we looked to add the celebrity aspect to our new ACR-X-based Viper Racing Series, we wanted a trusted partner who knew Vipers and that the Viper community was familiar with. Their background with the Dodge Viper Competition Coupe and SRT10 Club Racing programs as well as Cindi's background working with celebrities in the Long Beach race made Lux Performance a perfect fit. We are looking forward to yet another exciting season working together in the Viper Cup."

Cindi Lux, Driving Coach/CEO: "Bring it on! I love new programs. Dodge has really showed their confidence in our program to award us this opportunity. This new spec series is going to be awesome to be part of. I probably will be more nervous watching from pit lane versus being behind the wheel. It is a real honor to have this program under the Lux Performance Group banner and to work with these amazing personalities."

Fred Lux, Engineer/Crew Chief: "This is a new task and venture for our team. Prepping the Vipers will be the easy part since we are used to these great cars. I think Cindi has the more challenging role of coaching these new drivers.  But if anybody can do it, she can."

For detailed information on the Lux Performance program, including information on drivers, visit www.cindilux.com/Viper-Cup.

For more on Cindi Lux, please visit www.cindilux.com. More on Lux Performance Group can be found at www.luxperformance.com.

Follow an inside look at the teams activities via www.twitter.com/cindilux.